Make a Difference
Friends of SFACC is a registered 501 (c)(3) nonprofit and is an all-volunteer-run organization. Our federal EIN (employer identification number for tax-exempt verification) is 94-3371620.
Your gift makes it possible to provide programs, supplies, and awareness of the services provided to animals and people in San Francisco by the Dept. of Animal Care & Control. Donating to Friends of SFACC directly (rather than to the city fund for the shelter), ensures that the funds go toward helping the animals in ways that are outside the scope of the City budget. Gifts of any size make a difference. We thank you for your generous support!
Your donation to Friends of SFACC directly supports these critical programs.
Behavior & Training staff, who evaluate animals for adoption, train volunteers, and coordinate fosters for mother dogs/puppies
Low-cost rabies vaccine/microchip clinics for the public, held at SFACC
Grants for local rescue/adoption partners
Emergency medical procedures for abused, neglected, or injured animals that require specialized care beyond what SFACC veterinarians can provide
Equipment and supplies not covered by the city budget that improve the quality of the animals' lives in the stressful shelter environment, such as orthopedic dog beds, AstroTurf in the shelter dog yard, neonatal kitten supplements, and toys and treats for all the animals
Staff & volunteer appreciation events and special workshops
Give Online
Recurring gifts are a wonderful way to help sustain ACC's programs over the course of the year. When you donate online, you can select monthly, quarterly, or annual recurring donations.
Give by Mail
We welcome checks of any amount and prefer them for donations of $1,000 or more. Please make checks payable to "Friends of SFACC" and mail to:
Friends of SF Animal Care & Control
P.O. Box 7710
San Francisco, CA 94120-7710
Privacy Policy
Friends of San Francisco Animal Care & Control (FSFACC), including its officers, partners, and volunteers, will not furnish your name, contact information, payment information, postal address, email address or other personal information to third parties without your specific permission.
Other Ways to Give
You can also help support Friends' programs through your workplace matching program, your estate, online shopping, donating your car, or by planning your own fundraising event. Click on the following fundraising programs to learn more about them, or contact info@friendsofsfacc.org.
Friends of SFACC Amazon Wish List

Shop from our wish list registry at Amazon.com for specific items that the shelter uses every day to enrich the lives of the animals. These items are not covered by the City's basic animal care budget and are approved for use by the ACC Behavior & Training team.

Amazon Smile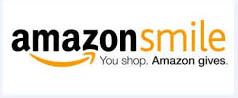 Experience the joys of guilt-free shopping. While splurging on yourself, you are helping the animals of ACC as well. With Amazon Smile, you shop; Amazon gives. Here's how it works:
Go to AmazonSmile and bookmark the page.
Sign in using your Amazon account or create a new account.
Designate Friends of San Francisco Animal Care & Control as your charity of choice.
Start shopping to support the animals of ACC! See ACC's wish list to purchase pre-approved items.

Chewy.com Wish List
Shop from our
Chewy.com Wish List
for specific items that the shelter uses every day to enrich the lives of the animals, like treats and toys. These items are not covered by the City's basic animal care budget and are approved for use by the ACC Behavior & Training team.
Employer Matching Gifts
Many companies offer employee matching programs that will double or even triple a donation made to charity. Check with your HR department to verify and extend your donation in support of the animals.

Gifts of Stock
iGive
Another option to turn your online shopping into much-needed donations is through iGive. There are no membership fees and great deals on shipping from 1,000's of online stores. Click here to find out more.

Vehicle Donation
Donate your Car, boat, RV or motorcycle to Vehicles for Charity  to benefit Friends of SFACC. Simply complete an online form or call 888-500-1555 and they will do it for you! They will schedule a pickup to tow your car at no cost, and send you a tax receipt. Be sure to let them know you want the proceeds from your vehicle to go to Friends of San Francisco Animal Care & Control.

Community Thrift Partnership
Have furniture, electronics, clothing or house wares to donate? Community Thrift in San Francisco accepts these donations and then donates a portion back to Friends! Click here for more information about Community Thrift. Donate items to the Community Thrift store at 623 Valencia St., San Francisco, CA 94110. When you drop off your donations, tell them to assign the charity partner number 120 for Friends of SFACC.

Kuranda Bed Shelter Program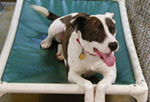 Kuranda beds (for cats and dogs) are durable, comfortable, and easy to clean. Click this link to purchase online, and the company will ship directly to ACC. Donate a bed as a gift or in memory of a loved one and Kuranda will mail a FREE Personalized Gift Card from you!

Pet Food Express My Mutt Program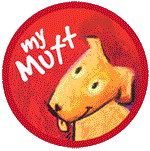 Have your pet's photo displayed in a Pet Food Express store while you help ACC! All you have to do is make a donation of at least $250 (per pet in photo) to Friends of SFACC (donations must be within the same calendar year as the My Mutt application). Your donation should be sent directly to Friends of SFACC, c/o ACC, 1200 15th Street, SF, CA  94103. Pet Food Express (PFE) needs only proof of your donation via a receipt with your application. PFE will then hire a professional pet photographer to arrange a photo shoot of your adorable critter and after you choose an image, they'll enlarge the photo to poster size and display it in the store of your choice. You get to see your "celebrity" pet every time you shop for food and supplies. Those who donate $250 or more will see their poster displayed in the store for six months, and for a donation of $500 or more, the image will be up for a year. Go to
petfoodexpress.com/mymutt
 (External Link) to submit your application after making your donation to Friends of SFACC.
Toy Drives
Toys keep ACC's animals awaiting adoption engaged and happy in a kennel. Our Behavior & Training Team has identified toys that work well in our shelter (i.e. they can be washed and re-used many times). Friends of ACC can provide a company with everything needed to host a toy drive, including toy buckets with pre-priced toys and signage. Employees choose a toy, pay the designated toy drive collector and watch the toy bucket fill with fun!

Planned Giving
Your legacy gift to the Friends of San Francisco Animal Care & Control (Friends of SFACC) will helping us continue to rescue and protect homeless, unwanted, and abused animals long into the future. All legacies left to Friends of SFACC, no matter what the size, provide a much needed resource and are tax deductible. A legacy can be cash, real estate, or securities. You can structure the bequest to leave a specific item or amount of money, make the gift contingent on certain events, or leave a percentage of your estate to Friends of SFACC. Many savings accounts, checking accounts, mutual funds, annuities, life insurance policies, and retirement plans allow you to make a charitable gift using beneficiary designations. If your estate is subject to estate tax, your gift is entitled to an estate tax charitable deduction for the gift's full value. Gifts of stocks, bonds, mutual funds, and real property also qualify for a charitable income tax deduction, and help you avoid capital gains taxes and reduce potential estate taxes. Estate gifts should be directed to the "Friends of San Francisco Animal Care & Control, Federal Tax ID #94-3371620."

Sports Basement Loyalty Program
Become a
Sports Basementeer
! ACC neighbor and community partner spins the traditional "loyalty program" into a win-win for their loyal customers. For a one-time fee of $25, Basementeer members receive 10% off every item every day and 10% of profits go back to Friends of SFACC. Register at any SB store as a Basementeer and select Friends of San Francisco Animal Care & Control as your beneficiary.
Give to the SF City Fund
This
Give2SF fund
(External Link) serves SF's stray, injured, abandoned and abused animals. ACC is the only organization in SF that accepts and tries to place all animals, domestic and wild. ACC responds to all animal related emergencies to protect and assist humans and animals.
Our Supporters
The Board of Directors of Friends of San Francisco Animal Care & Control is pleased to acknowledge the generous participation of these Donors, who made an exceptional difference in the lives of many animals in Calendar Year 2020.